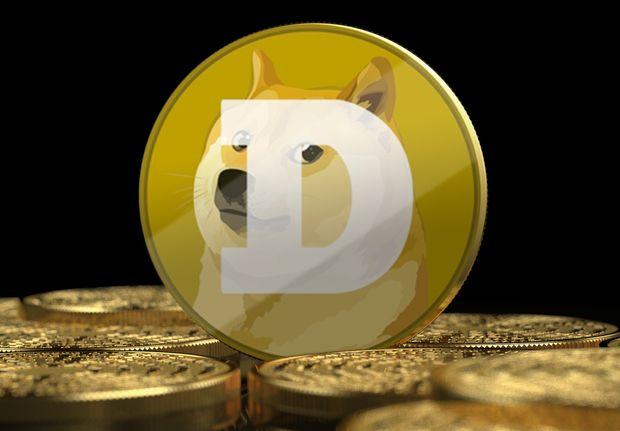 The Dogecoin cryptocurrency is growing in popularity alone. However, there are still many people who do not know it. In this article, we are going to walk you through the five main facts about Dogecoin.
The Dogecoin cryptocurrency jumped 85% in value within 24 hours. The attention of the people was on it. However, there are still many people who are new to Dogecoin.
1. Dogecoin's History and Logo
Dogecoin is an open-source cryptocurrency. Dogecoin was initiated in 2013 by Jackson Palmer and Billy Markus.
Dogecoin has a unique logo. It consists of a Japanese dog. You must be familiar when you see a picture of the dog. Indeed, it is a photo of a meme dog as a crypto money logo.
2. Sarcastic Joke
As it turns out, Dogecoin was originally a sarcastic joke about cryptocurrency. Jackson Palmer at that time was Product Manager of Adobe Inc in Sydney, Australia. 
He initially joked to tease the crypto money frenzy at the time. Once getting a positive response, Palmer bought the dogecoin.com domain.
He wants to make digital money but has trouble promoting it. Billy then contacted Palmer and created the software behind Dogecoin.
3. The Rise of Dogecoin
Dogecoin was launched on December 6, 2013. Its value increased by 300% in 2 weeks.
Dogecoin became a kind of crypto-currency in a more consumer-friendly version. In January 2014, Dogecoin donated 27 million Dogecoin, equivalent to $30,000 to fund the Jamaican sled national team to the Winter Olympics in Sochi, Russia.
Also, In March 2014, Dogecoin sponsored NASCAR racer Josh Wise for $55,000.
4. The Dogecoin Controversy and Problems
Dogecoin got a bad name when a member of his community, Alex Green alias Ryan Kennedy, throws a tantrum with a luxurious life squandering Dogecoin and an exchange called Moolah. Later it was discovered the money was used to buy Bitcoin, and Kennedy was caught in a rape case in 2016.
In 2017-2018 the so-called Crypto Bubble occurred. All cryptocurrencies have fallen in value, including Dogecoin. At its peak, Dogecoin was once sold for 18 cents and a market value of $2 billion.
5. Dogecoin is Growing in Popularity
Dogecoin made its debut in mid-2019 by being listed on crypto exchange Binance. In the beginning, it was supported by a weak community – using it for digital money regarding tips for social media content.
Its market capitalization as of December 21, 2020, is $611 million. 
As of April 15, 2021, Dogecoin's market capitalization is now over $17 billion. Based on CoinDesk, in a day – the price of Dogecoin is traded at $0.13. The chief designer of SpaceX also welcomed happily via a tweet.